Home
Contact


Unproduced / Available Screenplays

Features:

THE TATTOOED WOMAN
(feature length romantic comedy)
FIRST RUNNER UP in the 2022 Mystic Film Festival screenwriting contest.
After a drunk-off-her-ass cynical graphic artist accidentally knocks over an old gypsy woman, she gets cursed with receiving daily foretelling tattoos, including one of her true love, but when the inked man above her heart changes to show him dying, she must change her self-centered ways to save him and herself.
Think Man Up meets The Hot Chick

THE HAUNTING ON LOVELY STREET
(feature length horror)
Based on a true story, a pastor and his family live a peaceful life in a rural Connecticut town, until they find themselves terrorized by an insane asylum escapee who is possessed by the demon Beelzebub.
Think The Exorcist meets The Conjuring 2 in the era of the Great Depression.
Check out my 3-minute pitch video.

WILKINS WILL
(feature length comedy)
A big city family of four move to a shack in the woods after they inherit a gold mine run by a caretaker who wants to keep it for himself.
Think National Lampoon's Vacation meets Captain Fantastic.

THE BREAKER-UPPER
(feature length comedy)
Due to his own fear of relationships, a twenty-something male becomes a gun-for-hire to those couples who don't have the courage to breakup themselves, until he meets his match with a client's soon to be ex-girlfriend.
Think The Wedding Ringer meets Something About Mary.

MISSING: MELANIE
(feature length drama)
After a decorated soldier sees herself in an aged-enhanced photo from a missing child's case, she stumbles upon an underground ring of kidnapped children being sold into the black market and seeks revenge on the people who stole her from her real parents.
Think Missing meets The Face On The Milk Carton

THE MODERN MEDUSA
(feature length creature thriller)
Medusa has been brought back to life via cloning and a sheriff and his band of deputies must defeat the Gorgon and her cult of women followers before she turns the entire male population to stone.
Think Clash of The Titans meets The Last Stand.

A LEGEND IN TIME
(feature length sci-fi romance)
Based on the novel, A Legend In Time, by Jonathan Westbrook.
When James Sutherland discovers he has the ability to time-travel, he goes back four-hundred years to try to prevent the death of his childhood friend only to become caught in a paradox by becoming the cause, and while he's there he falls in love with a Native American princess who sacrifices herself in order to save the tribe.
Think Dances With Wolves meets Somewhere in Time.

Shorts:

LANGUAGE OF LOVE
(short rom-com)
GRAND PRIZE WINNER of the 2019 Get It Made contest.
A relationship is tested when an Italian man learns to speak English in order to win over his American lover.

CATCH AND RELEASE
(short sci-fi)
An alien must convince his father that fishing for humans is an act of torture.
First place in NYCmidnight.com short screenplay 2020 round one contest.

AISLE SEVEN
(short romantic ghost story)
A married couple celebrating fifty years from the day they first met get interrupted by a nosy reporter.

BOOGEYMEN
(short horror)
After a biological terrorist attack against the U.S., the army must augment their own to combat the virus and they start with ten-year old Zachery Wilkes.

BRAXTON IV
(short sci-fi)
Two astronauts land on a volcanic planet to repair a mysteriously destroyed weather station.

BURNING BRIDGES
(short comedy)
Two farmers have been fighting for years, but will the newly built bridge stop their feud?

HESSIAN OF THE HALLOW
(short horror)
In 1841, Washington Irving gets inspiration for The Legend of Sleepy Hollow when he meets the real headless horseman.

IDENTURED
(short sci-fi)
An indentured Mars rover gains sentience after being presumed destroyed and must decide to salvage its damaged twin or die on the red planet with it.

IGGY AND THE SUPER SIX
(short comedy)
An extended family of supers get together for an unexpected reunion only to discover they keep more secrets than they suspected.

IT'S A MAN'S WORLD
(short sci-fi)
Two students discuss the rewards and failures of having to have sex with robots on moon Titan, where all the women were previously banished and the replacement robots harvest their sperm for population growth, but the robots have other plans.

MILITARY MEATBALLS
(short comedy)
A Master Sergeant drill instructor gets what he wants from a West Point Cadet by using unconventional means.

MUSIC MAN
(short sci-fi)
FINALIST in the 2023 Red River Screenplay Contest.
A young socialite wants to replace her malfunctioning music player, but finds out the robot has developed feelings for her.
Based on the short story by Jonathan Westbrook in his tasty collection of shorts and flash fiction, Eat My Shorts.

OBITUARY
(short thriller)
A father and daughter have an inseparable connection which grows increasingly stronger after his death.

REWIND (short altered fairy tale)
After a ragamuffin discovers that being a princess isn't all as advertised in fairy tales, she hits the rewind button to revisit her glory days.

SEEDS OF LIFE
(short sci-fi)
An FBI agent struggles with losing his identity after having his memory erased twenty-six times.

SPAM-A-LAMA-DING-DONG
(short comedy)
FBI agent, Yeuda Bhest, spams a spammer.

WHEN MACKIE CAME TO TOWN
(short western)
A young boy idolizes an outlaw until he sees the sheriff gun him down.

WHITE FLAG
(short drama)
A drinking establishment tries to keep the peace between superheroes and supervillains.




Produced Screenplays

DIRTY DISHES
(short comedy)
The kitchen appliances are no help to a mother of two who comes home to find the sink full of dirty dishes.

This short is my directorial debut. I hope you enjoy it.

You may view it here.


---
DANCING SHOES
(short musical comedy)
A woman visits an unusual podiatrist after she discovers she can't stop dancing in a pair of magical shoes.

This was my second time being asked to write for the Wilkidoos Production team as one of four writers for the 2022 48Hour Film Project New Haven contest.

It screened at the Bijou Theater in Bridgeport, CT. on Aug. 6, 2022.

Appearing for the first time as an extra, I was a disgruntled patient in the waiting room. Great fun!


---
COWBOY UP
(short comedy)
It's a showdown in the audition room when two ornery siblings compete for the same cowboy role.

I was asked to join Wilkidoos Productions as one of four writers to make this short and enter it into the 48Hour Film Project New Haven contest.

It screened at the Bijou Theater in Bridgeport, CT. on Aug. 7, 2021.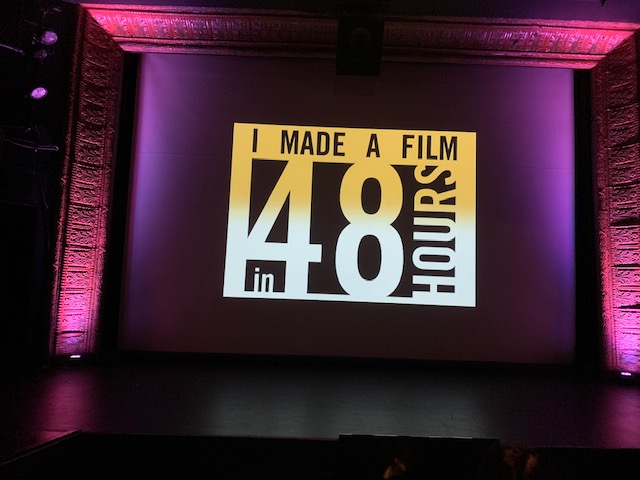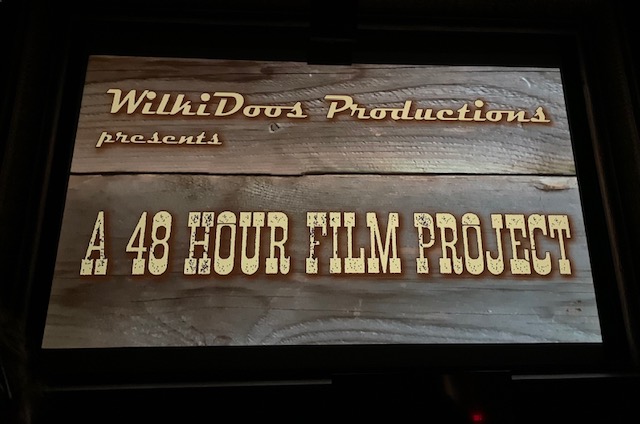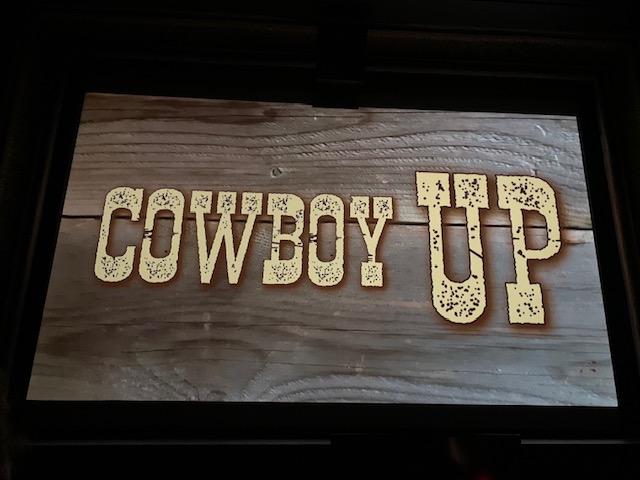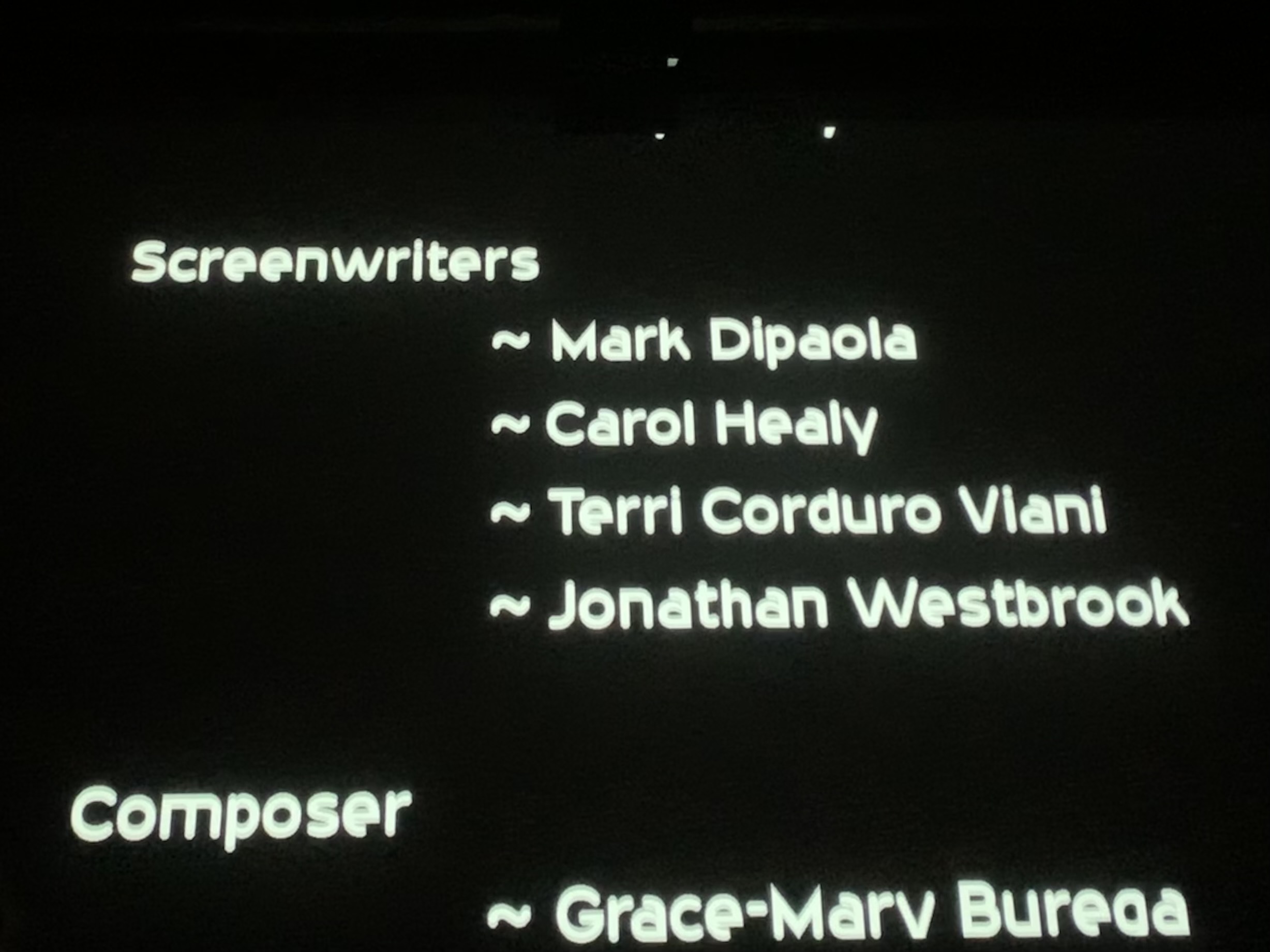 This was the first time I got to see my name up on the big screen!

We were nominated for Best Character, but we didn't win. That's okay though, we had so much fun with a great cast and production crew! I would like to do it again if asked back.


---
Winning Screenplays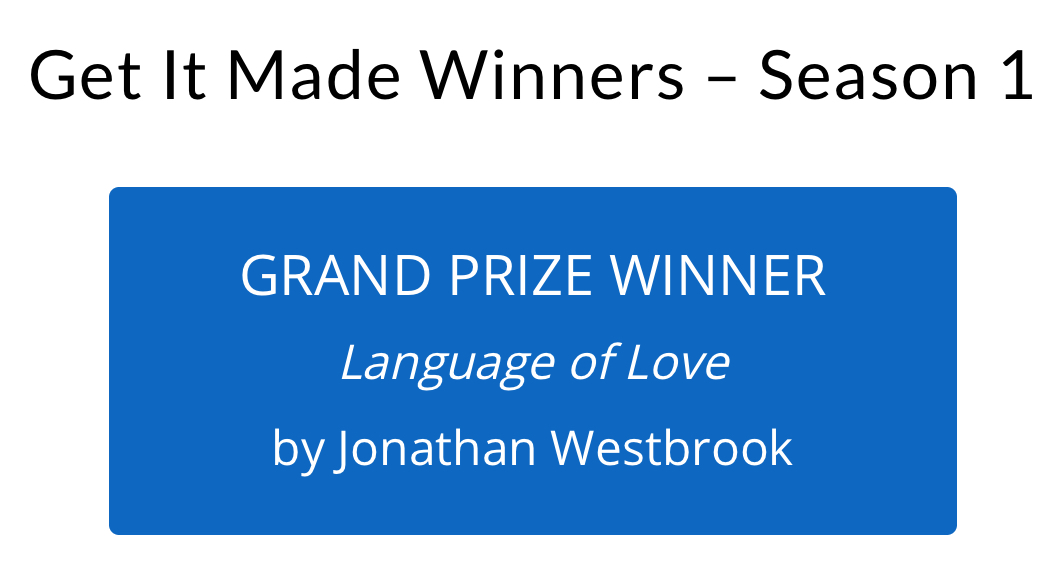 3/19/2019

I won!

On March 6 my daughter and I flew home from Florida after spending a few days there celebrating her 10th birthday. She and I were telling my wife all about our trip when I looked at my phone to see that I had won. To my family's surprise, as well as my own, I jumped up and yelled, "No way!"

"We would like to announce that your screenplay, Language of Love, has won the Grand Prize in the 2018-19 Get It Made Short Screenplay Contest! Your script is imaginative, funny and wildly entertaining."

Wow! What a thrill! But the excitement doesn't stop there.

As the contest name implies, the winning screenwriter (me) gets their short (no more than 5 pages in length) made into a movie (a short film) to be distributed as "widely as possible," including film festivals.

The contest runners, Emerging Screenwriters and the ISA, have made it their ethos to include me in everything. First, they would like me to fly out to LA to be on the production set as the script supervisor "overseeing every part of the process and offering input at every turn."

What?! Holy moly!

But, they said, "Before we even get into production, though, we need to lock the script."

They wanted me to "punch up" the ending.

I won the contest as it was, with the way it had originally ended, but they asked if I could come up with a MOMENT. "Something that would make an audience member look at their friends. Something that makes festival-goer buzz. Something that really pops."

You see, my original submission was only 4 pages, yet I was allowed 5. They said I could write that last page as a revision, with complete artistic license to make it pop. "We trust your skillset," they said and gave me one week to do it. Oh, the pressure!

Yet, they told me if a new ending couldn't be agreed upon between the Director of Development, the Contest Coordinator, and the Director, they would film the ending as originally intended, "which we're so happy to have found."

Okay, so I only had one page to come up with an ending which everyone was going to like, but what would it be?

I ended up writing 4 very different revisions.

Which one will they choose? Indications are they're leaning toward my favorite of the four. Yay!

In the interim, the Director shared with me five possible locations and I agreed with his first choice. He also said he would include me in the casting of parts too, but I am unsure how that will happen with my being on the East coast.

Once everything comes together; a locked script, a secured location, and casting, a production date will be set. Right now they're hoping for mid-April.

When I told my mother about winning I had a copy of it in my hand. I asked her, "Do you want to read it now or wait for the movie to come out?" I had always wanted to say that and we shared a laugh.

This is such a thrill for me. I am honored to have won and grateful to be given the chance of revising the ending. Thank you to the Emerging Screenwriters and everyone at ISA for this opportunity. Thank you to everyone for your patience, support, inclusion, and enthusiasm, especially Jerren Lauder, who is making this wild ride go smoothly.

And that's where we are at the moment, with more to follow. I hope you'll stay tuned and enjoy the ride with me.

UPDATE: The reason this is not in the Produced Screenplays section is because the short, contrary to the contest name, never got made. Bummer. But what an experience! And I still have the bragging rights.