Home
Contact


Unproduced / Available Screenplays

Features:

THE HAUNTING ON LOVELY STREET
(feature length horror)
Check out my 3-minute pitch video.

WILKINS WILL
(feature length comedy)

THE BREAKER-UPPER
(feature length comedy)

THE MODERN MEDUSA
(feature length creature thriller)

A LEGEND IN TIME
(feature length sci-fi romance)
Based on the novel, A Legend In Time, by Jonathan Westbrook.

Shorts:

LANGUAGE OF LOVE
(short rom-com)
Grand Prize Winner of the 2019 Get It Made contest.

CATCH AND RELEASE
(short sci-fi)
First place in NYCmidnight.com short screenplay 2020 round one contest.

AISLE SEVEN
(short romantic ghost story)

IDENTURED
(short sci-fi)

OBITUARY
(short thriller)

IGGY AND THE SUPER SIX
(short comedy)

BOOGEYMEN
(short horror)

GYNECEAN PROCLAMATION (It's a Man's World)
(short sci-fi)

WHITE FLAG
(short drama)

MILITARY MEATBALLS
(short comedy)

WHEN MACKIE CAME TO TOWN
(short western)

SEEDS OF LIFE
(short sci-fi)

SPAM-A-LAMA-DING-DONG
(short comedy)




Produced Screenplays

COWBOY UP
(short comedy)
It's a showdown in the audition room when two ornery siblings compete for the same cowboy role.

This was the first time I got to see my name up on the big screen!

I was asked to join Wilkidoos Productions as one of four writers to make this short and enter it into the 48Hour Film Project New Haven contest. It was screened at the Bijou Theater in Bridgeport, CT. on Aug. 7, 2021.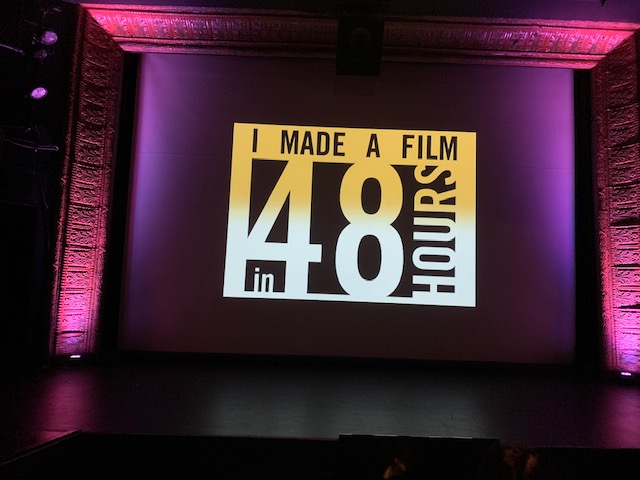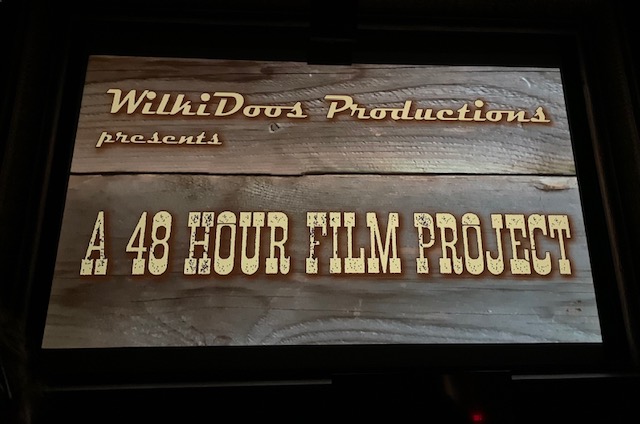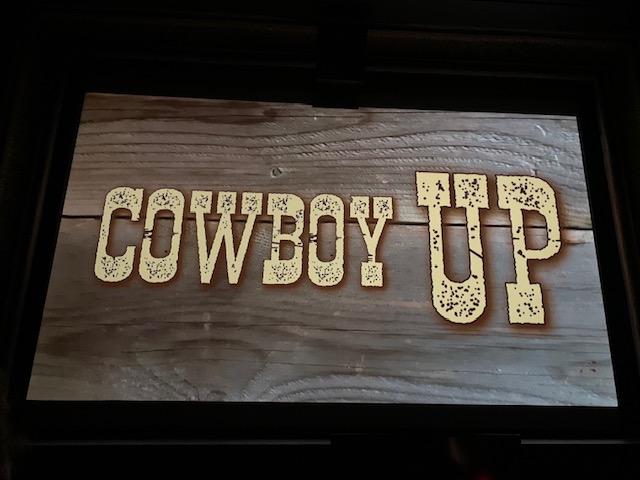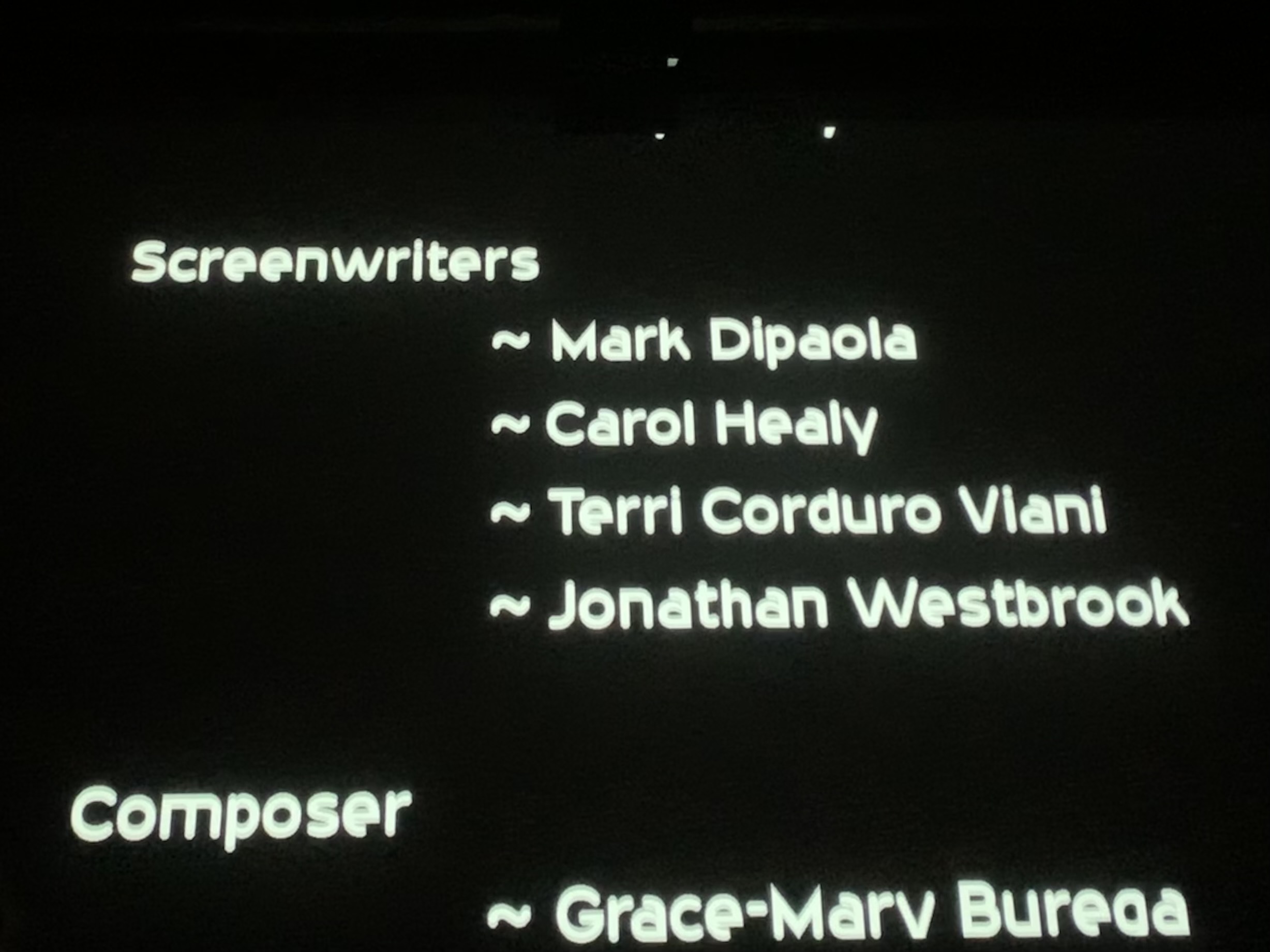 We were nominated for Best Character, but we didn't win. That's okay though, we had so much fun with a great cast and production crew! I would like to do it again if asked back.


---
Winning Screenplays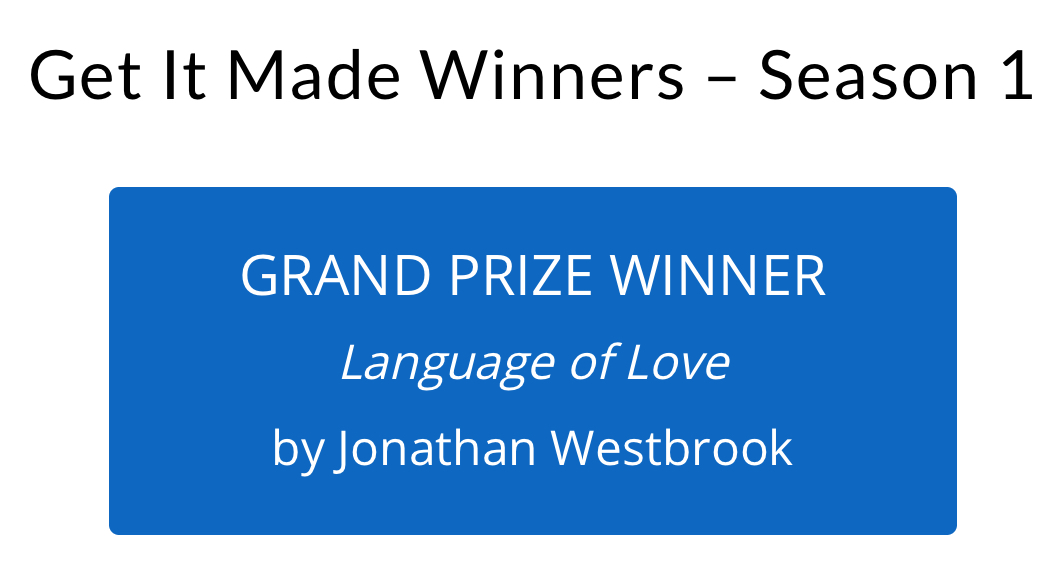 3/19/2019

I won!

On March 6 my daughter and I flew home from Florida after spending a few days there celebrating her 10th birthday. She and I were telling my wife all about our trip when I looked at my phone to see that I had won. To my family's surprise, as well as my own, I jumped up and yelled, "No way!"

"We would like to announce that your screenplay, Language of Love, has won the Grand Prize in the 2018-19 Get It Made Short Screenplay Contest! Your script is imaginative, funny and wildly entertaining."

Wow! What a thrill! But the excitement doesn't stop there.

As the contest name implies, the winning screenwriter (me) gets their short (no more than 5 pages in length) made into a movie (a short film) to be distributed as "widely as possible," including film festivals.

The contest runners, Emerging Screenwriters and the ISA, have made it their ethos to include me in everything. First, they would like me to fly out to LA to be on the production set as the script supervisor "overseeing every part of the process and offering input at every turn."

What?! Holy moly!

But, they said, "Before we even get into production, though, we need to lock the script."

They wanted me to "punch up" the ending.

I won the contest as it was, with the way it had originally ended, but they asked if I could come up with a MOMENT. "Something that would make an audience member look at their friends. Something that makes festival-goer buzz. Something that really pops."

You see, my original submission was only 4 pages, yet I was allowed 5. They said I could write that last page as a revision, with complete artistic license to make it pop. "We trust your skillset," they said and gave me one week to do it. Oh, the pressure!

Yet, they told me if a new ending couldn't be agreed upon between the Director of Development, the Contest Coordinator, and the Director, they would film the ending as originally intended, "which we're so happy to have found."

Okay, so I only had one page to come up with an ending which everyone was going to like, but what would it be?

I ended up writing 4 very different revisions.

Which one will they choose? Indications are they're leaning toward my favorite of the four. Yay!

In the interim, the Director shared with me five possible locations and I agreed with his first choice. He also said he would include me in the casting of parts too, but I am unsure how that will happen with my being on the East coast.

Once everything comes together; a locked script, a secured location, and casting, a production date will be set. Right now they're hoping for mid-April.

When I told my mother about winning I had a copy of it in my hand. I asked her, "Do you want to read it now or wait for the movie to come out?" I had always wanted to say that and we shared a laugh.

This is such a thrill for me. I am honored to have won and grateful to be given the chance of revising the ending. Thank you to the Emerging Screenwriters and everyone at ISA for this opportunity. Thank you to everyone for your patience, support, inclusion, and enthusiasm, especially Jerren Lauder, who is making this wild ride go smoothly.

And that's where we are at the moment, with more to follow. I hope you'll stay tuned and enjoy the ride with me.

UPDATE: The reason this is not in the Produced Screenplays section is because the short, contrary to the contest name, never got made. Bummer. But what an experience! And I still have the bragging rights.