Home
Books
News
Reviews
JW's Bio
JW's Blog
FAQs
Order
Links
Contact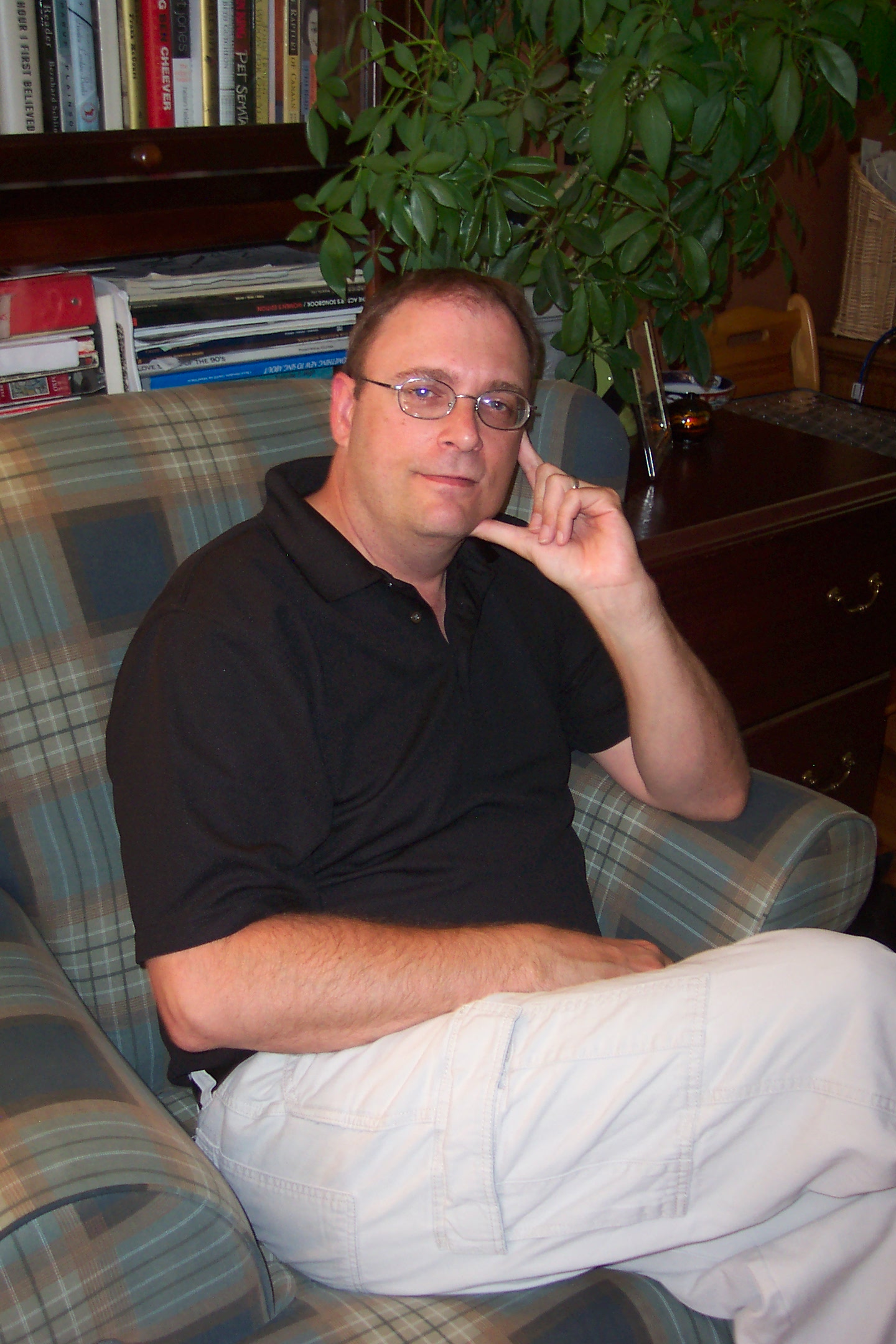 Copyright &copy 2010





About the author:

Jonathan Westbrook was first published at the age of 10 when he submitted art work, of three seagulls, to the Hartford Courant's Kid's Corner. And again in high school, where he had two stories published in one of the MHS Mindscapes editions.

After graduating college with a degree in Graphic Design, he held several positions; a projectionist/manager at a family-run movie theater, a draftsman for a couple of companies, and now works for an engine manufacturer.

By day, Jonathan is a full-time technical illustrator, which doesn't always placate his creative need, so by night and weekends, he puts words together that will, in his words, "hopefully entertain those that read them." Jonathan lives in Connecticut with his wife and children.

A Legend in Time is his first novel. When he was a young boy, fishing with his dad in a small aluminum boat, his father told him that the Princess of Lake Pocotopaug had committed suicide by leaping off of a cliff to the rocky shore below, but he never told him why. Years later Jonathan questioned, why did she die in such an awful way? What if he could visit her in the past to find out? What if he were the cause of her demise? From those questions and more this first novel in the series emerged.

Onboard the Marauder is the second installment in the James Sutherland Chronicles series. James is stuck in the past within a time loop-hole! For reasons unbeknownst to James Sutherland and his time-traveling companions, there is a group intent on either recruiting him or, if he declines their offer, killing him. They are known as T-MEEP (Time Manipulation Equals Earth's Progress), a break-away faction from the E.T.A. (Earth Time Authority).

Future Dark - is the final book in the James Sutherland Chronicles, but that doesn't mean the story ends here. The future was bright; a Utopia for mankind, with no hunger, disease, or poverty, until T-MEEP finally got their way and changed the past. Due to the Butterfly Effect, the world is now under the conquering flag of the Roman Empire and the long lost Isaac Vosima is its latest Emperor. James and company are the only ones who can stop this from happening, but at what price? Will James be forced to live the rest of his days in despair and darkness?

Eat My Shorts - a tasty collection of short and flash science fiction is jonathan's first collection. Whether you're rocketing through space to distant planets, defending yourself against zombies, or romping through time to Ancient Rome, Eat My Shorts is the perfect companion to satisfy any science fiction fan's appetite..


---



Please mention that you've read my books in your friend request.
---
Follow @JonWestbrook on Twitter.
---